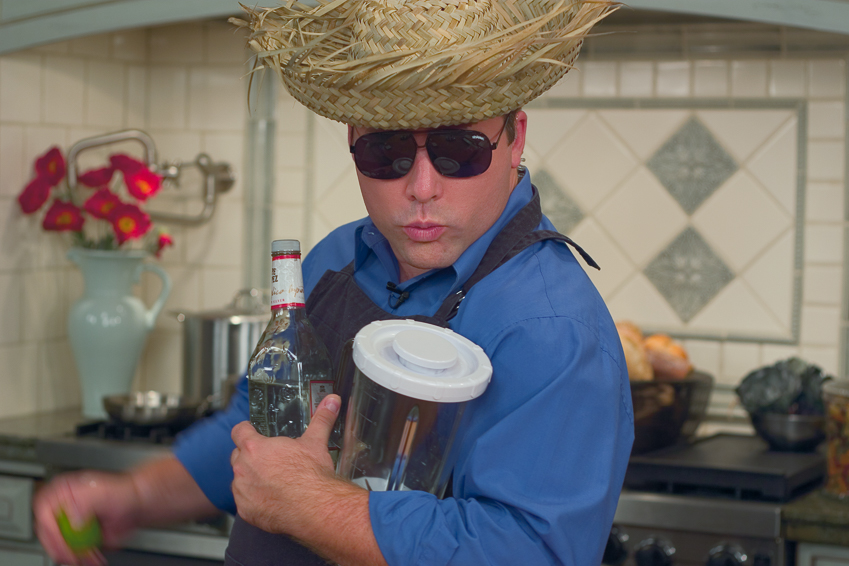 I am an average guy, with a funny first name, a stocky build and a good sense of humor. And I am the host of a cooking show, which many of my friends and family consider a perfect fit for me.
From the moment I put a kitchen towel on my head and stood in front of the church as a wee shepherd-in-the-field for the Christmas Pageant, I knew that I wanted to be a performer. It was as clear to me as the tinfoil Star of Bethlehem that was descending herky-jerky from the ceiling.
Many of my early performances were in the kitchen with Mom at the stove, turning her attention away from the stove to see the thing I was acting out, imitating, or to watch a joke. The dinner and lunchroom tables, served as excellent stages with captive audiences. In fact, at lunch, the top reward for any joke or quick comeback was a spray of chocolate milk out of someone's nostrils. There was no better applause to be had. I learned how to make people laugh, how to be quick, and not to stick green beans too far up the nose or they won't come out. I learned that food made people happy and so did humor. Even in our darkest days what do we do? We take food to people and we try to offer a memory that will make them smile, maybe even laugh. Food and laughter are the escapes we are given from our distress. They are the fundamental elements that put people at ease. And therefore uniting food and humor to make a TV show is a perfect fit. We call it Carolina Cooking. It makes me proud to be the host.
Welcome to Carolina Cooking.
Thom Zelenka