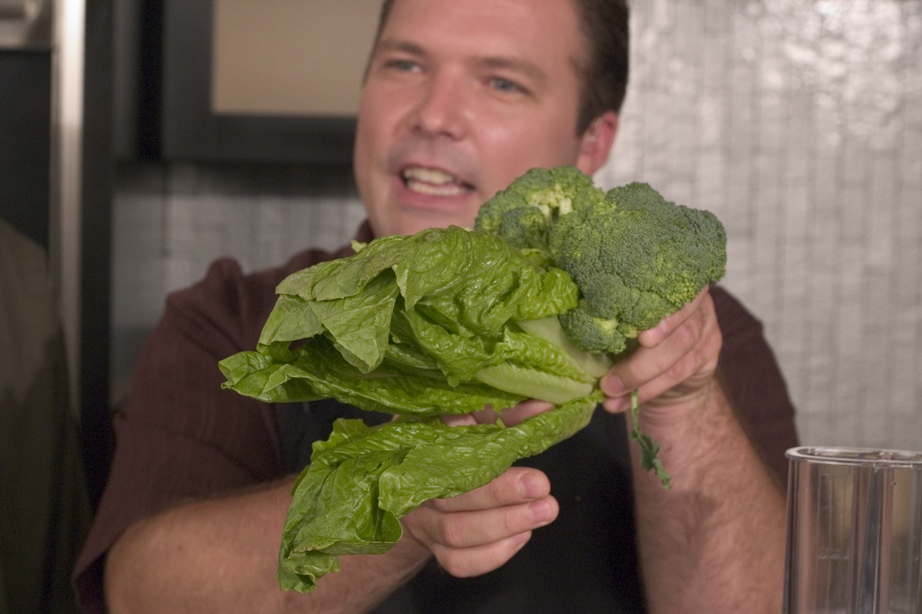 "What do you do?" someone asks.
"Oh, I'm the Host of a cooking show, Carolina Cooking."
"Oh, so you're a chef?"
"Heck no. I'm just a guy. A regular guy."
We bring the best Chef's in the Carolinas to teach me how to make their secret recipes. I mean I can boil water, but I have never made a Watermelon Vinaigrette or rolled Sushi or seared a Filet Mignon au Poivre. Until now.
I have always enjoyed food (which explains the incredible reading I get on my bathroom scale.) And throughout my life I have enjoyed cooking for friends, family and other biased people who had to tolerate the burnt piece of marinated carbon I pulled off the grill with pride. I mean, there is no better feeling than making a meal for someone. Then serving it up and have them say, "Wow, this is good. Really good! Can I have some more? Can I lick the bowl clean?" Or to be invited to a party on the condition that you bring that fantastic Guacamole you always make. And you notice the entire party is centered around your chips and dip. But being able to cook doesn't make me a chef, just as being able to paint a wall without getting paint on the ceiling doesn't make me Monet. It is exhilarating to get to stand beside these artists of the kitchen and learn their secrets to making the kind of food that knocks your knees out from under you and forces out a "WOW". No, I'm not one of them, but I do admire them. I respect them, and try very hard to learn and break the recipe down to the basics so that anyone can do the same.
"I envy you. I would love to have that job."
Well, you can't. Back off. I have a knife. Say hello to my little friend…
Sorry, I'm very protective of it. It is a great job. I mean any job that involves free gourmet food is a good job.
Welcome to Carolina Cooking.
Thom Zelenka